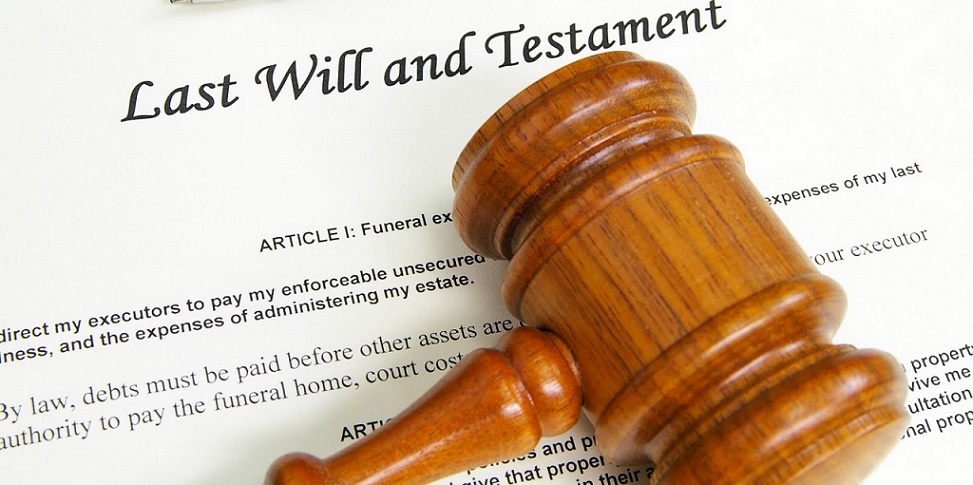 What is Probate?
Probate is the legal process that takes place after someone dies. It includes determining if a deceased person's will is valid, identifying and taking inventory of the deceased person's personal property, taking care of the financial responsibilities of the person who died, and distributing the remaining property to the heirs or beneficiaries.
Handling Probate Issues are Never Easy
Whether you are a newly appointed personal representative or an attorney that has been retained by the estate or appointed by the court, it's an absolute certainty that there will be challenging moments ahead.
First, there is the obvious emotional aspects of the situation. Many times, the person chosen as the personal representative is also someone who is still grieving over the loss of that loved one or friend. Then, that same person is faced with the added challenge of having to make many decisions in areas in which they may have no previous experience.
These decisions must also be made with the added pressure of knowing that they will likely be very closely scrutinized and perhaps second-guessed by family and/or friends. Couple this with the legitimate concern that everything must be handled legally and properly, and the pressure and stress really begins to multiply.
Of course, the load is compounded whenever Real Estate is involved.
As Personal Representative, What is My Role?
As personal representative, you have been entrusted with the responsibility of settling the deceased person's earthly affairs once they have passed. The personal representative is essentially charged with protecting the deceased person's property until all debts and taxes have been paid, and seeing that what is left transfers to the people who are entitled to it.
Click Below for our Helpful, Printable PDFs
Why Work with Mike Nettemeyer, Probate Specialist?
One word: Experience. Unlike your everyday real estate agent, Mike is a probate specialist who brings years of experience to the personal representatives he serves. This experience is extremely important, because in most cases, the personal representatives are dealing with this responsibility for the very first time. In selling a property a within an estate, a personal representative needs much more than the services of the typical real estate agent. In addition to formally marketing the property in the Multiple Listing Service (MLS) with professional photography, Mike is also able to assist the personal representative with liquidation of personal belongings through his network of local estate sale, clean up, and property maintenance companies.
Let Mike Nettemeyer Help Make it Less Stressful
Surely, no one can guarantee that being a personal representative can truly be stress-free, because decisions (sometimes unpopular decisions) will indeed have to be made. As an experienced Probate Specialist, Mike will make sure that you are always well-informed in regard to these decisions – especially as they pertain to real estate. He will also help you with some of the difficult conversations you may have to have with family members and other heirs. If you haven't yet secured the services of a competent probate attorney, he can certainly refer you to someone with this specialty.
Mike will help you every step of the the way, doing everything possible to alert you of potential issues before they become bigger problems. As personal representative, you will have to make some interesting decisions, but having Mike's experience by your side makes the task significantly less lonely.
How About Selling the Real Estate?
Here's where Mike really shines. First, he'll help you determine what the most important objective is regarding the probate real estate.
Sell Quick?
If so, Mike can provide immediate cash buyers from a list of qualified investors. Often, this is vital to allow a surviving spouse to move into a more suitable location, handle medical or other bills or simply get asset funds into the hands of the heirs quickly. His investors can often make offers within 24 hours on almost any property and can close quickly, sometimes within a few days. Naturally, timelines are frequently subject to the courts and filing timelines which are beyond anyone's control, but he'll try to minimize these delays whenever possible.
Sell for Top Dollar?
When maximum revenue is the focus, Mike will make sure the property is not only listed properly in the MLS, but also marketed aggressively and intelligently for maximum exposure. You'll know exactly what the property is worth if you are willing to wait for the right buyer, and Mike will help you determine any repairs that should add more to the final selling price than their cost. Unfortunately, many ill-informed sellers spend too much on repairs that are unnecessary, but this won't be the case with Mike's guidance.
Information for Attorneys
Usually, the attorney of record has one of two roles; they are either appointed by the court or selected by the personal representative. If court-appointed, your role is usually focused strictly on the legal issues of the estate. If retained by the personal representative, your role usually extends to include a more advisory capacity as well. In either case, Mike will keep you well-informed along the way – especially when it comes to offers on the real estate.
In some cases, the personal representative will want all aspects of the estate to be handled completely by the attorney of record. In these cases, Mike will work seamlessly with you as the client regarding the real estate.
Mike Nettemeyer is Ready to Help You Today
Mike has focused his efforts on working in this unique niche of Real Estate because he feels it allows him to not only perform a much-needed service to people in times of great stress, but also because it is a place where he can differentiate his level of expertise from others who are not as focused in this area. If you'd like some general information, please review the printable pdf's Personal Representative Duties During the Probate Process and Glossary & Frequently Asked Questions About Probate Issues.
Mike is ready to start working with you today and ease any unnecessary burdens quickly, and is currently serving personal representatives and attorneys in Berks County, Chester County, Delaware County and Montgomery County in the Commonwealth of Pennsylvania.